sweet and spicy souvenirs - labour and wait measuring spoons
Here's another purchase from my trip, some porcelain measuring spoons from
Labour and Wait
.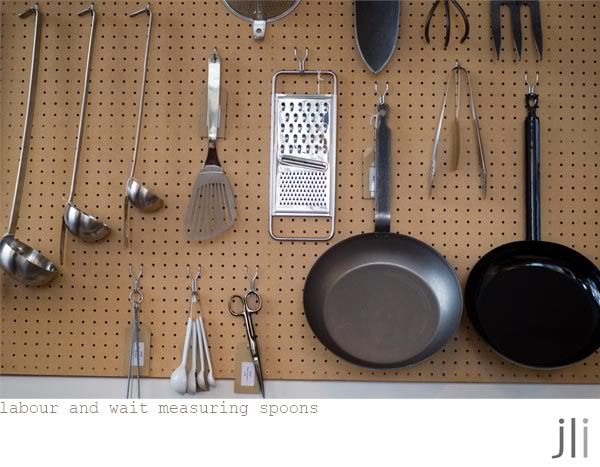 Labour and Wait had lots of things I wanted to buy but with limited space, anything I bought had to be small. These spoons filled the bill.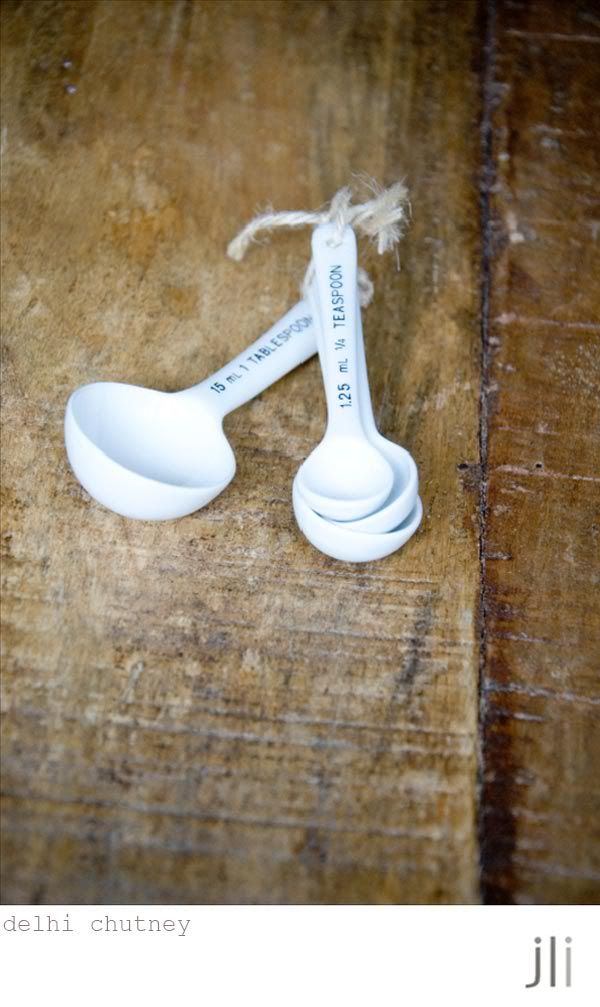 Last month, I ran out of home made chutney so I put the new measuring spoons to use. The chutney recipe I use has loads of spices in it - cayenne pepper, ginger, dried mustard and turmeric.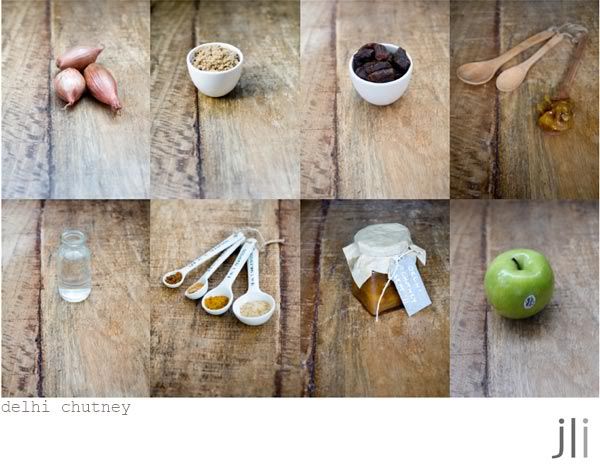 I've been making this recipe for years and serve it as an accompaniment to curries. It's called Delhi chutney and it's a spicy chutney made from apples, dates, mangoes and onions. I've tried to track the recipe down for you on the web without any luck at all. I can find mango chutney and apple and date chutney but nothing that combines all three ingredients.
The recipe makes quite a chunky mix and like a good wine, the flavour matures the longer you store the chutney.
I'm planning to serve the chutney with a chicken korma curry that's on the menu for this week.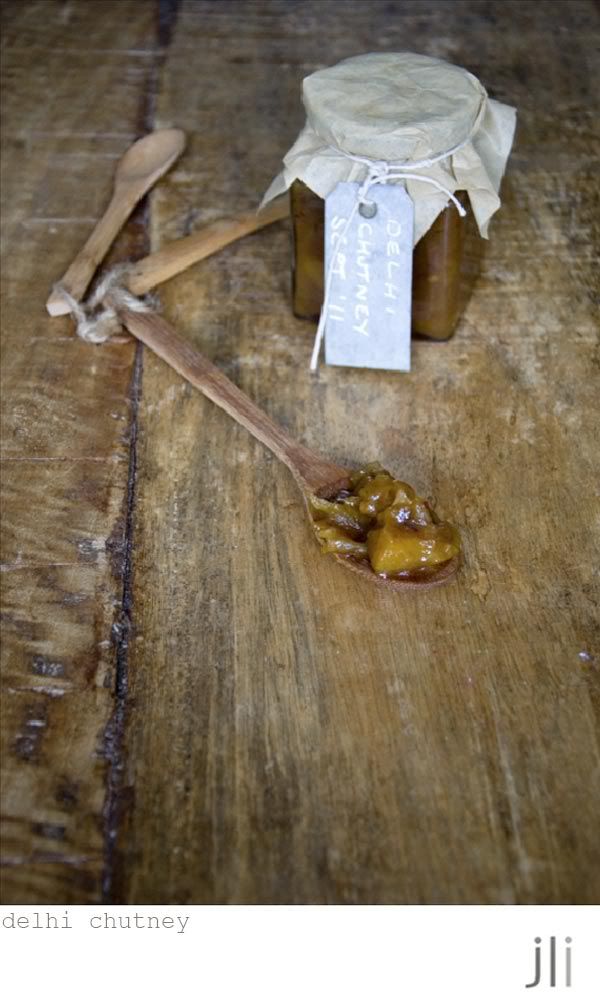 Another busy weekend with lots of baking, Sunday lunch with a friend and a successful
shoe
shopping trip.
See you all again on Wednesday,
Jillian