beetroot, spinach, walnut and feta salad
I am a creature of habit and I eat the same thing for lunch just about every day. On Australia Day I decided to change things up and made

this salad

for my lunch.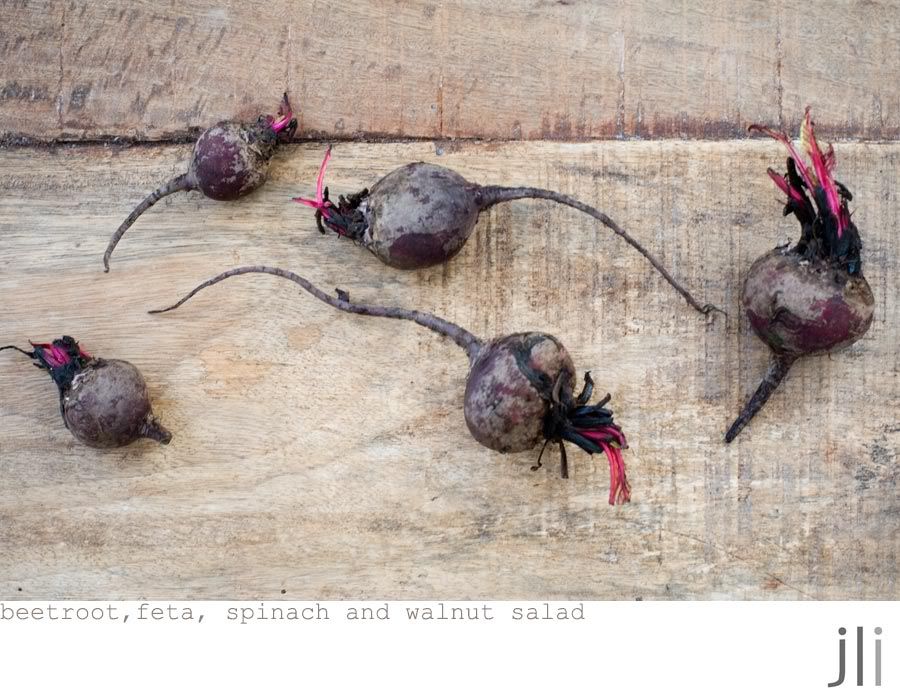 I came home from the gym, toasted the walnuts, made the dressing and put the salad together.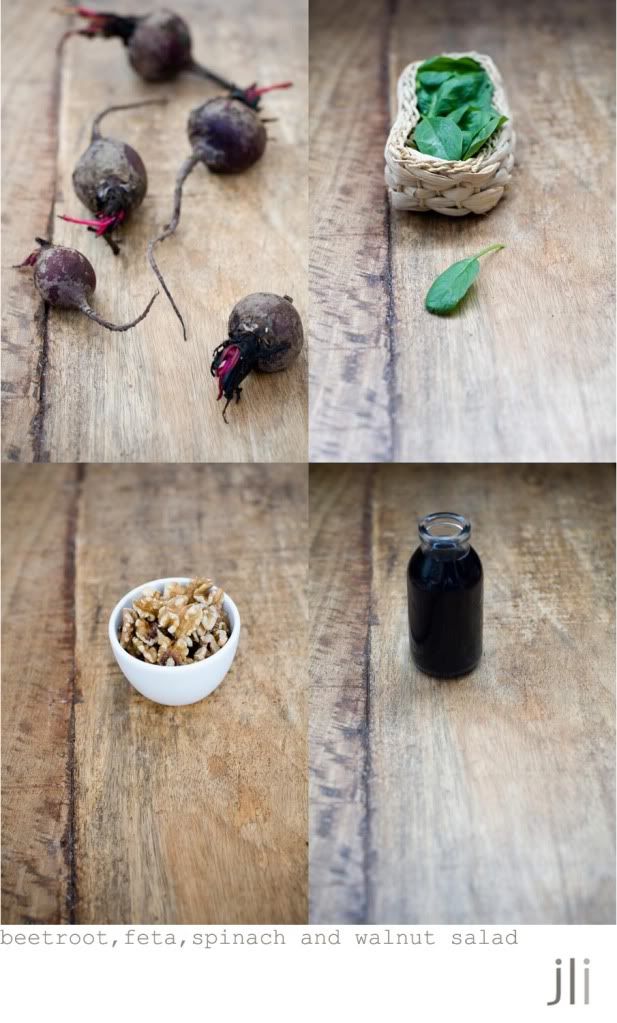 I didn't have any goat cheese so I used some feta that was lurking in my fridge.
I'd roasted the beetroots earlier in the week so the salad was a snap to put together and very tasty to boot.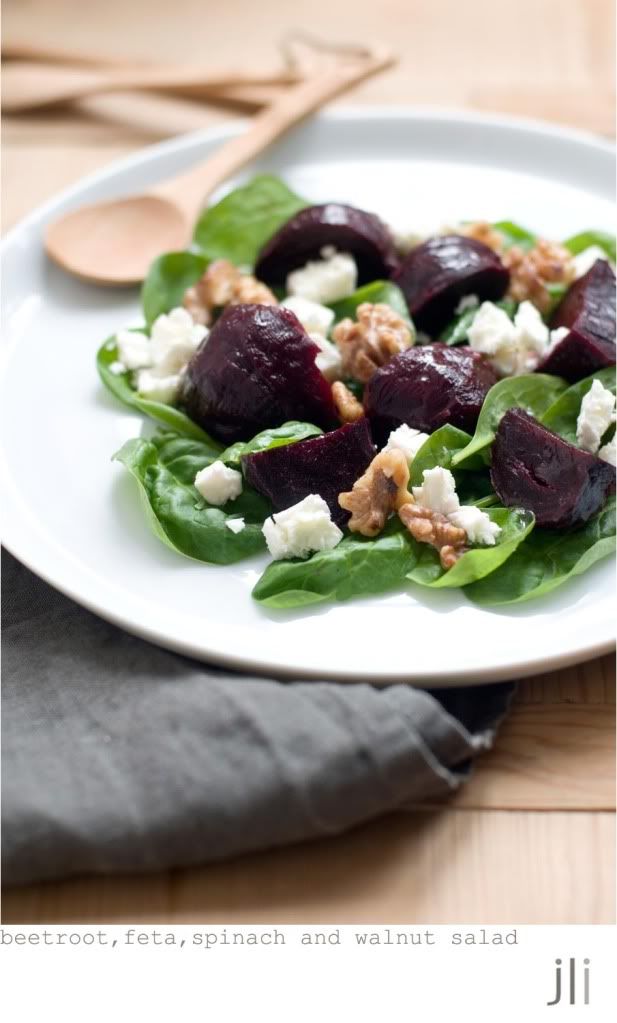 Originally I'd planned to serve the salad with steak for my dinner but in the end just had the salad for lunch with some bread. Next time I'll use balsamic vinegar when I make the dressing. I still have 2 large beetroots in my crisper drawer so expect another beetroot creation in the near future.
I know it's been a while but I'll be back again next week with my first shopshoot for the year. Have you missed them?
See you all next week,
Jillian